We believe your help should be rewarded
Earn a USD$100 bounty for every converted lead plus a 2.5% commission on every shipment for a year! And track them all in your own Rewards Dashboard.
GET STARTED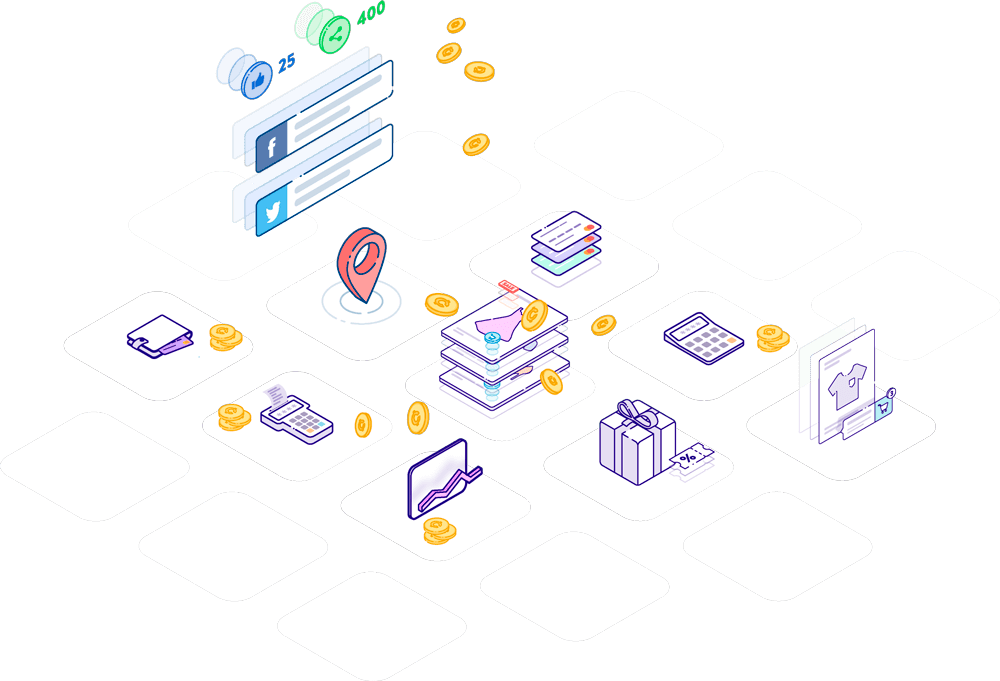 How you get paid
Step 2
Share
Share Borderless360 with retailers you know.
Step 3
Grow
Watch converted leads fill your dashboard.
Step 4
Earn
Lie back and count the dollars.
How to sell

to your retailers
Borderless360 combines low-cost, quick and reliable logistics with a free management app in the cloud
Retailers can choose the shipping options their customers want and manage everything in one interface
And count on round-the-clock support from our team of logistics experts
Start earning today!
It is free and quick to set up. You've nothing to lose and everything to gain!
Join us
FAQ
Where are your warehouses located?
Our state-of-the-art warehouses are located in Australia, New Zealand, Hong Kong, Canada, the Netherlands, the United Kingdom and the United States - giving you worldwide fulfilment coverage.
How much does Borderless360 cost?
Storage, fulfilment and shipping are charged independently based on your order volume.
Can my customers return purchases?
Yup! We support customer returns to all locations.
Why can't I find specific pricing on your website?
Our online prices are representative but not completely accurate so you'll need to contact us to share a bit more about your company to get a tailored quote. Bear in mind that the more you ship, the more you save.
Can I ship to any country in the world?
There are very few countries you cannot ship to with Borderless360, please speak to us if you have specific concerns. You can fulfil from any of our fulfilment warehouses in Australia, New Zealand, Hong Kong, Canada, the Netherlands, United Kingdom and the United States.
What if our goods come from mainland China?
We can help you to transport goods that are manufactured or sourced from mainland China to any of our warehouses for superior shipping performance and happier customers.
How long does it take to get set-up?
It takes around six days if you ship from your own locations, or ten days if you wish to ship from our fulfilment warehouses in Australia, New Zealand, Hong Kong, the United Kingdom, the Netherlands, Canada and the United States.
Can Borderless360 help with certifying products and ensuring compliance in other countries?
If you're shipping products to Australia, New Zealand, Hong Kong, Canada, the Netherlands, the United Kingdom, or the United States to fulfill from there, Borderless360 can assist to ensure your products are certified and that they comply with all local and national customs regulations.
Do you operate the facilities yourself?
All of our 3PL partners are extensions of Borderless360—monitored and controlled by us—and carefully selected for reliability. So while we don't have staff at each facility all of the time, our close relationships and integrations mean it's as if we do.
Can I visit a 3PL facility?
The technical specifications of our facilities can be viewed here. Site tours are possible but only if planned in advance and are not guaranteed. Our facilities do not accept walk-ins from unplanned visitors.
What currency do you use?
Local currencies apply for all countries where Borderless360 operates. For example, in the USA we use USD.
Ship more, save more
The more shipments you process through Borderless360, the cheaper the rates become. For example, if your shipping volume rises from 1,000 to 2,000 orders per month, Borderless360 will offer a corresponding discount.